Other ways to support
MRBA totally depends on the financial support from individuals as well as organisations from across our industry to continue our work.  In addition, we organise several fundraising initiatives ourselves where we ask the industry to support us.
Support our annual online auction each Spring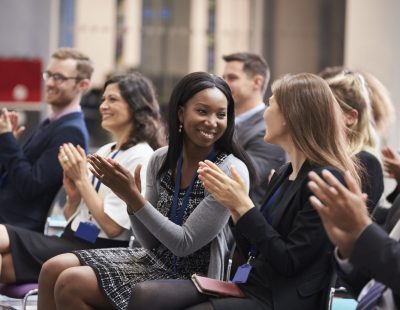 Every year we run an online fundraising auction in March/April to coincide with the MRS Conference. This year's auction finished on 23 March, 2020. Thanks to all of our donors and bidders for their support.
Spread the word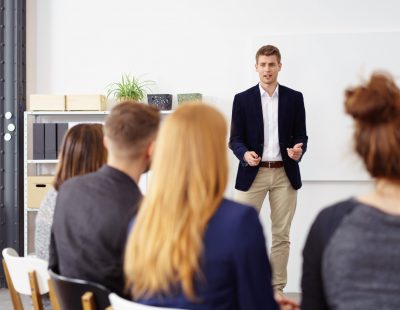 There are still people in the market research industry who do not know what we do. You, your team and your company can help 'Spread the word' by:
Inviting us to present to your staff or mentioning our services at all new staff inductions – our presentation only takes 15 minutes
Adding a link from our website to yours and we'll do the same for you
Downloading our information sheet and arranging a staff mailing
Running an advertisement about us in your publication or on your website
Promoting what we do and our fundraising events in your internal publications/intranet
Displaying a poster or leaflet about us in your common areas
Recommending a colleague with financial difficulties to contact us
Leave a legacy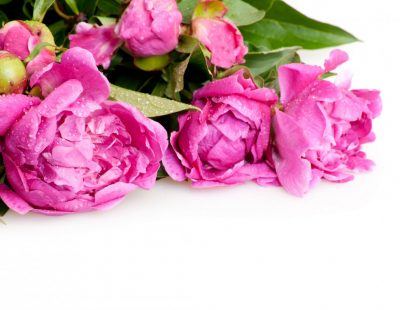 Leaving a legacy to the MRBA in your will is a meaningful way to make a worthwhile contribution. It doesn't require any immediate financial outlay because it will all be handled out of your estate when the time comes, but it will provide us with a long-term benefit.
With your support we can:
Guard against future financial uncertainty
Plan ahead with more confidence
Continue to support those most in need
You can make a gift of a specified amount, or as a proportion of your estate, or bequest specific items, property or shares. If you already have a will, your solicitor can add a 'codicil' adding in your donation without re-writing it. If you do not have a will, or plan to update your will soon, please consider leaving a legacy to the MRBA by contacting your solicitor.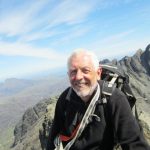 "The industry has been good to me so to give something back, I wanted to leave a legacy in my will… " says long-time MRBA 'Friend' Nigel Spackman.  "It's pretty easy and straightforward and you can increase the amount as I did over the years… The MRBA is keen to know if you are planning to leave a legacy because it demonstrates that their messages are getting through. I hope more colleagues out there will think about doing just that."
For more information download our MRBA Legacy Information Sheet Dec 2019
Fundraise for us
Whether you like to run or cycle, sing or dance, bake a cake or climb a mountain, or host a raffle, why not have some fun and raise money for the MRBA at the same time?
Could your organisation raise some money for us?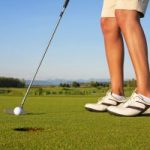 In previous years, the MRS Golf Day raised  a significant amount of money for us every summer by contributing some of the greens fees and selling raffle tickets.
Or how about a  group of colleagues or friends take on a challenge and fundraise for us?
Like Justin Gutmann did back in the late 80s with five colleagues.
"In 1986, after taking part in a hilarious "synchronised swimming" competition at an MRS swimming gala, four researchers (myself, Virginia Barstow, Sarah Baxter, and Linda Nathan) working at MIL (now part of GfK NOP) had the mad idea of swimming the channel, to raise money for the MRBA, with the help of sponsorship from MR companies to get us started.
And so it was that these four plus a very strong swimmer in Pete Evans from Research International and Martin Topping also from RI started seriously training for the swim scheduled for August 1987.
Training was mainly at the Queen Mothers swimming pool in Victoria plus some sea training – a taste of things to come as it was the coldest swim of my life.
Training done and an amazing amount of sponsorship committed (the pilot cost a great deal) off we went from Dover at 10.00 on 6th August with Pete leading the way.  Each team member swam for an hour and the next person jumped in and swam the next hour.  We each did 2 hours in this way. At 22.00 poor Pete had to get in again and swim a third hour.  He was almost speechless when he got out at 23.00 . Sarah had the honour of completing the last 35 minutes, running up the beach at Cap Gris Nez, touching the cliff, running back and swimming to the boat.
We were pleased as punch with our time of 13 hours and 35 minutes and though cold and weary drank champagne all the way back to Dover.
I think we raised about £15,000 after expenses.
We all continued in market research apart from Martin who is still working in HR.  Linda Nathan sadly died.
We all enjoyed ourselves doing something that has stayed with us ever since. so I'd like to finish this piece by laying down a challenge to the young market researchers of today…..so, why not have a go at swimming the channel as a team, beating our time and beating our fundraising efforts?"
How to get started
Choose a fundraising challenge – such as running a marathon, trying to break a world record, organising a bake or car boot sale.
Set up a fundraising website page with Virgin Money or Just Giving and follow their instructions then you can share with your friends, family and colleagues by email and social media.
Good luck and keep us posted!
Donate 'in memory'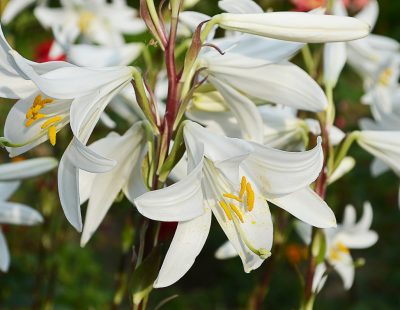 Another way to support us is to band together with others and donate a sum of money 'in memory' of a colleague from the industry.
Please contact Danielle Scott our Secretary/Treasurer on info@mrba.org.uk for more information.