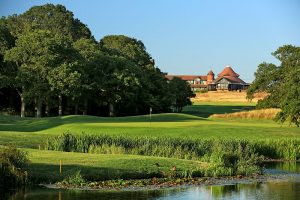 On Tuesday 29th and Wednesday 30th March, the one and only Stewart Tippler hosted his 2-day golf event at The Belfry, in association with AST Media. And what an amazing 2 days it was for our market research golfers.
In total Stewart and AST Media had organised for 24 players to play across the two days. On day one Stewart and the golfers hit the famous Brabazon Course, with 12 players staying overnight to rest (and by rest we think they networked and drank!). Day two saw the players play on the PGA course.
AST Media organised many sponsors to partake in the two-day event, with each sponsor giving out an award. The sponsor, awards and winners are as follows:
Qualzy – Best Individual – Winner Paul Green 32 pts (it was tough!)

One Global Solutions – Nearest the Pin – Winner Jim Hart

DRG & Panelbase – Longest Drive – Winner James Salmon

Quirk's Media – Best Front 9 Score – Adam Goddard

Dynamic Fieldwork Ltd – Best Back 9 Score – Simon Thomas

Apogee Corporation for being the Networking Sponsor
The MRBA would like to thank each of the sponsors for making the event a success.
A big part of this golf event was to raise money for the MRBA. To do this, Stewart and AST Media organised some fun challenges, events and a raffle! One challenge involved "5 putts for a fiver" with whoever could hole all five putts, walking away with £20. As no one was able to win the challenge, all the money was donated. There was also fun to be had on the 10th hole, with a par 4, the most famous par 4 in the UK. Everyone's job was to get it as close to the possible to the green in as few shots as possible. This was won by Simon Thomas who was only three feet away! Big congratulations to Simon!
In total, an amazing £850 was raised for the MRBA through the two-day event. From competitors to sponsors. We want to say a big thank you to everyone involved, and we look forward to Stewart's next golf day which take place in either September or October.