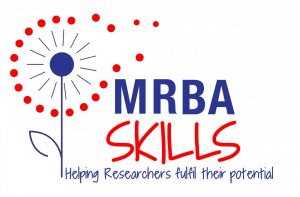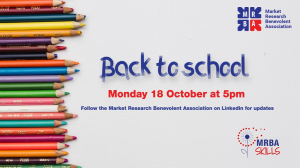 MRBA Skills Back to School Webinar Event
Monday 18th October at 5pm
The MRBA Skills Back to School Webinar is aimed at helping young researchers develop their skills using the MRS Advanced Certificate, for which the MRBA provides bursaries.
The webinar will feature James Endersby, CEO at Opinium and founder of the '30 under 30' list, who will be speaking on the value of upskilling in the insights industry, how to progress a career using the MRS Advanced Certificate qualification and how young researchers are climbing their way to the top..
Joining the panel session will be Debrah Harding, (Managing Director at Market Research Society), Virginia Monk (Managing Director at Motif and MRBA Committee Member) and Sinead Hasson (Hasson Associates Recruitment). Plus, researchers Jasper Darby (Touchstone Partners) and Paulina Dabrowska (Research Partnership) share their experiences of MRBA Skills.
Audience members will get the opportunity to ask questions about the MRS Advanced Certificate and the bursary application process, as well as advice from the speakers.
Please share the link with any young researchers you know who may be interested!